It's not necessary to record video over and over again with an expensive camera when you can access free tools and existing content. If you are unfamiliar with video blogging, also known as Vlogging, you may find it intimidating. With a few pointers and a little practice, you can be vlogging like a pro in no time. Our guide shows you how to turn blog posts into videos that you can share on social media using free tools.
How to Create Videos from Blog?
You can easily create the videos by following the below steps.
Plan Your Storyboard
You can easily make a video from a blog post by building a slideshow that communicates key points and taking that slideshow and turning it into a video file. You can start by finding an evergreen post from your blog that offers useful information that you can use as the text for your video.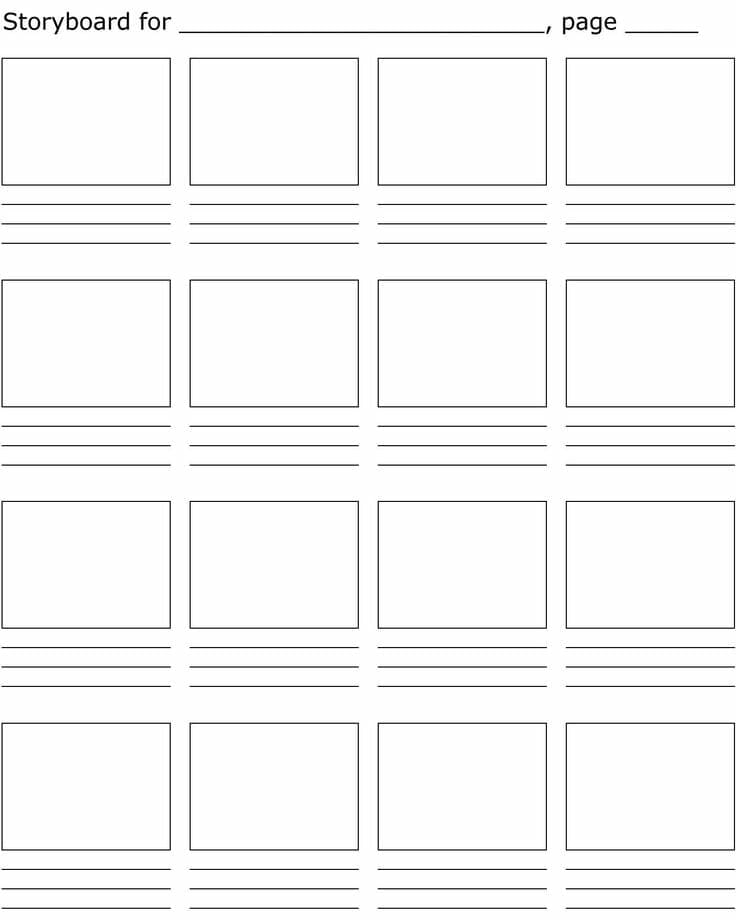 Create a text file with the most important points from your blog post. You should then shorten your copy so that each slide has no more than ten or fifteen words. Viewers will not stop watching the video in order to read your slides since your audience will only have four seconds per slide.
Select Free Images to Enhance Your Slides
You will also need beautiful photos and clipart to include in your presentation. Among the royalty-free photo sites you can find are Unsplash, Pexels, and Stock Up. Images from these sites operate under Creative Commons licenses. There may be differences in licensing policies between each of these sites, and even between individual images. You should read the fine print thoroughly before including any photos in your video.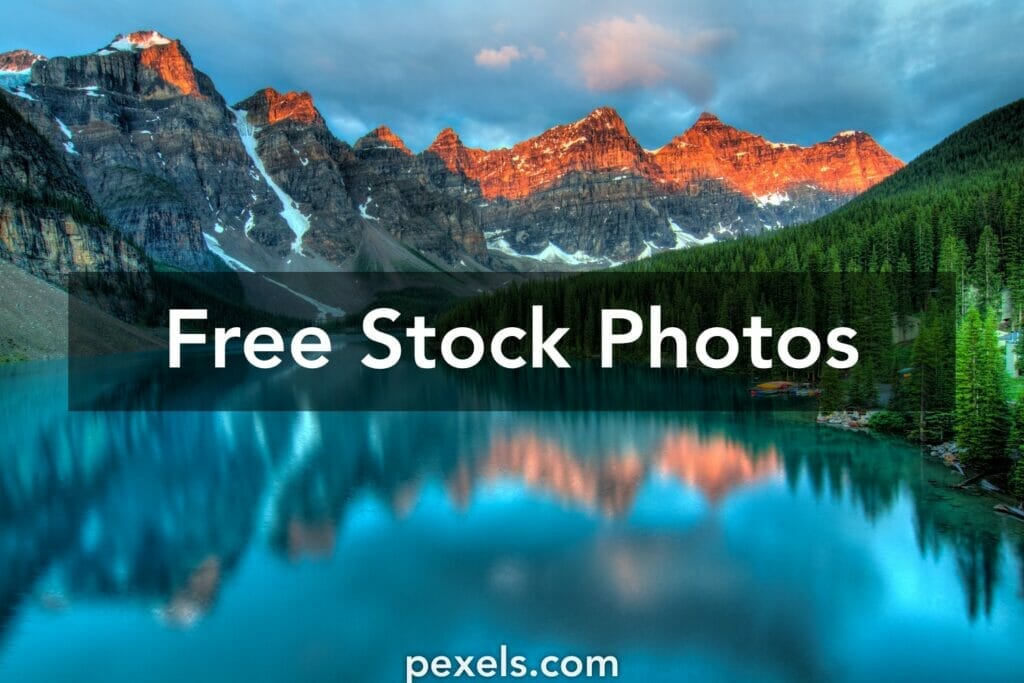 As a general rule, it is good practice to give credit to your photo source, photographer, or author when using an image under a Creative Commons license. The websites of the photographer and source can be credited in the YouTube video description along with links to their websites.
Create a Slideshow with Google Slides
You now need to create your video presentation after you've gathered all the source content for your video. Due to its freeness and compatibility with numerous operating systems, the information in this article was based on Google Slides. In any case, the ideas presented in this article can be adapted to PowerPoint or Keynote if you prefer.
The first step is to create a new presentation in Google Slides. Google Drive users can choose Google Slides by clicking New on their home page. Make sure to apply a theme to your brand or have a presentation template tailored to your brand before you begin. The theme can be applied after you have created slides, but you may need to make additional changes to the slides' content to fit the new theme.
There are a few themes available inside Google Slides, as well as from online third parties. You can choose from pre-installed themes or import themes from the toolbar by clicking the Theme option. A window appears where you can browse and import themes.
A simple theme can be chosen if you find the more highly designed themes to be too busy. Then, you can customize the slide background and possibly the text to match your brand colors. Make sure your text is easy to read by selecting colors that have good contrast.
The next step is to add text to your slide from your storyboard and to start creating individual slides. Make a title slide that reflects the title of your blog post as a starting point. You may find that your theme offers one or more layouts for your title slide, which are usually a good place to start. Select a layout from the Google Slides toolbar that seems to work well and click Open.
Embrace the storyboard text by copying and pasting it into the slides. Click the Image icon to upload your file when you have an awesome image to go with your slideshow. The easiest way to create a professional-looking presentation is by selecting a slide layout from the presets that come with your theme. With each slide, you'll be able to see your video begin to take shape.
Additional Tip
Google Slides has the same kinds of effects that are commonly used in presentation programs, such as transitions, animations, and other effects. Afterward, however, none of those animations will remain when your slideshow is converted to a video. There are some exceptions, including PowerPoint.) However, you can create simple animations by doubling slides and adding items or moving them so that they appear animated as the video plays.
You might wish to use two slides in your video side-by-side, one after another. Adding this would not only add an appealing effect but would also give viewers more time to absorb the information. To do this, select your slide and create copies of it. To duplicate a slide, click the Slide menu and select Duplicate Slide.
There were four slides in this text animation (one original and three copies). Simply delete text from the first, second, and third slides to create the animation, and the text appears on-screen every four seconds, building up from the first point to your final point.
As soon as you are finished creating your presentation in Google Slides, click File in the menu bar and choose Download As. To open ODP Document (.odp), select one of the submenus: Microsoft PowerPoint (pptx) or ODP Document (ppt). You can then download the presentation to your computer after Google Slides converts it into the desired format.
Use Online Convert to Create a Video File from a Slide Show
If you wish to convert your presentation into a video, you can use free online services like Online Convert. Click on the drop-down menu next to Video Converter and select Convert to MP4, and you will see the MP4 converter.
Choose YouTube as your video preset as you upload your presentation file, leave the other options at their defaults, and click Convert File. Your computer automatically downloads the video file once the site has converted your file into an MP4.
Add Music to Your Video
You will need video editing software if you want to add music to your video. Windows and Mac users can take advantage of HitFilm Express for free. You can edit video on Mac OS by using iMovie, the free video editing software.
It is easiest to add audio by adding royalty-free background music to the video file. When searching for audio that works well with your content, Bensound and HookSounds are good places to start. You can combine the audio and video files in your video editor after you find an audio file that you like.
In HitFilm Express, you import both audio and video into your Media library, which can be found on the left side of the Edit screen.
The Audio Trimmer lets you cut your audio file to a length based on your video length after you select it on the Media tab. To access the Trimmer, click the upper left corner of the Editor. This will help you match the two files' lengths since the time noted on the trimmer indicates how long your selected media is.
In order to set an in point, which is where your audio begins, simply move the Trimmer played to one of the desired positions, then click the Set In Point icon. A set out point is also set the same way, by selecting Set Out Point from the toolbar. You can then add the trimmed audio to the timeline by using the Insert Clip icon in the Trimmer.
Finally, you can add the video file to the timeline by clicking Insert Clip on the Trimmer's interface. To align the two clips, drag them toward one another as shown in the example below. To see how the audio and video play together, preview the timeline before you start. You can export the MP4 file to create a web-friendly version when you're satisfied with the result.
Upload Your Video to Social Media
You now have a ready-to-watch video. Now you just need to share the video on your social media profiles especially on YouTube, Facebook, and LinkedIn. Your social media marketing campaigns can then incorporate the video to build brand awareness and convert visitors.
With Facebook, you can even pay a few dollars to boost your video so it reaches a wider audience and gets more views.
What Are the Benefits of Creating Videos with your Blog?
In order to boost engagement on your website and search engine rankings, you should use video content. You can increase lead generation through the use of videos on your blog if you run one. The following are seven benefits that will enable you to create video content that will increase blog engagement and improve search engine rankings.
Search Engine Love Video
In search engine results, videos appear higher in search results because of how search engine algorithms function. The major search engines reward user engagement by serving them with higher quality content. It is more likely that a website with videos embedded into its content will appear in search engine results than one that is entirely text-based. Adding videos to a website can rapidly increase the number of time users spend on the site.
In addition to putting videos up on your website, you can upload them to Youtube, and share them with people through various social media channels. Your website's SEO will improve dramatically when you combine all of these factors.
Video Can Explain Every Topic or Idea
Explainer videos are common on the homepages of numerous websites. The videos help businesses demonstrate how customers can make use of a specific product or service. No matter how challenging the topic may seem, videos make the explanation simple and effective.
Video animation can give new life to a mundane or complex subject, making it easier for people to understand. You can create quality video content that attracts and engages your audience by having a well-structured video production process in place.
Video Builds Trust
It is video's ability to humanize your business that makes it so effective. Regardless of what industry you operate in, you need to understand that people are looking for an authentic view of your business. In addition, video is a powerful medium for communicating with an audience on a deeper level and earning their trust.
It's possible that people listen to your advice, but they will act on it only if they trust you. You should not forget to create video content if you wish to build credibility with your target audience. Your personality should come across naturally in your videos.
Mobile and Video Go Together
Take a look at some of the mobile video marketing statistics to get a better idea of how mobile video fits into the marketing mix. Mobile devices are used to view over 50% of all video content. Mobile video viewers pass on 92% of their videos to their peers, according to Invodo. Ninety percent of the views Twitter gets from video come from mobile devices.
The number of people using smartphones has increased considerably over the last few years, and they are accustomed to watching videos on the go. If you invest in video content, you will take advantage of the ever-growing audience and optimize results from your marketing efforts.
Video Is Super Easy to Consume
Video content can be absorbed with the least amount of effort. Today, people are more pressed for time than ever before, as they fulfill all kinds of obligations in their daily lives. The act of reading and comprehending takes up a lot of your time, especially when the content pertains to how something is used.
Using video content to showcase products offers businesses and marketers a unique way to showcase their products. The viewer doesn't have to read long pieces of text word for word in order to get all the content since the format is so easy to consume. It also increases the efficiency of video marketing.
Video Is Exploring on Social Media
All popular social media platforms have implemented features that are specifically designed to promote video content. Instagram offers Instagram Stories while Facebook has launched a number of new video-centric features like Live video and 360 videos. Meanwhile, Twitter offers Periscope as a live-video-streaming feature.
Video creators should take advantage of social media, as it is the best playground for their work. All you need to remember is to fill your videos with real value, fun elements, and emotion. Video content is widely shared on social media. Your video can generate more traffic to your website if it is shared more frequently.
Video Can Help You Get More Visibility Online
In order to represent your business successfully, having a website and blog isn't enough. To attract more customers and spread the word about your business, you must utilize multiple marketing methods. Your business needs to be seen as much as possible, regardless of whether the visibility comes from search engines or social media. A valuable benefit of video marketing is that you can actually show the world who you are and what you do in an interesting way.
The second-largest social network in the world, Youtube, is another popular destination for displaying your videos to a large audience. You can increase your business's reach by making use of video content. Engage your audience on a deeper level through video.
Videos enhance search engine optimization and engagement on your website, so you should use them to drive traffic to your blog. You don't need to be a large organization to reap the benefits of video marketing. Nowadays, video marketing is easily affordable and available to all businesses. It is easy to create professional-looking videos with a few basic resources so your target audience can be engaged and attracted.
My take on creating videos with your blogs
With video marketing continuing to be a major contender in social media marketing, you want an easy and inexpensive way to make videos. By starting with your blog post, you can generate the source content you need, and with the free tools presented here, you can easily create a professional-looking video.
In your opinion, what do you think? What tools and techniques have you used to produce videos? Do they produce good results for you? Let us know in the comments your thoughts and videos you've created using this guide.
Conclusion
In Conclusion, creating videos with your blog is one of the best methods to repurpose your existing content. Remember! Creating new content will require a lot of effort while repurposing your existing blog posts in the shape of videos will take far less time and will provide a lot more value. Furthermore, creating videos with your blogs will help you to cater a new audience with new platforms. The prime example of this phenomenon is that when you turn your blog or article into a video and post it on YouTube or any other social media website.