Creating an Upwork profile is all about branding. It's about showing potential clients what you can do and how you would be the perfect fit for them. But in order to do that, you need to make sure your profile is in tip-top shape.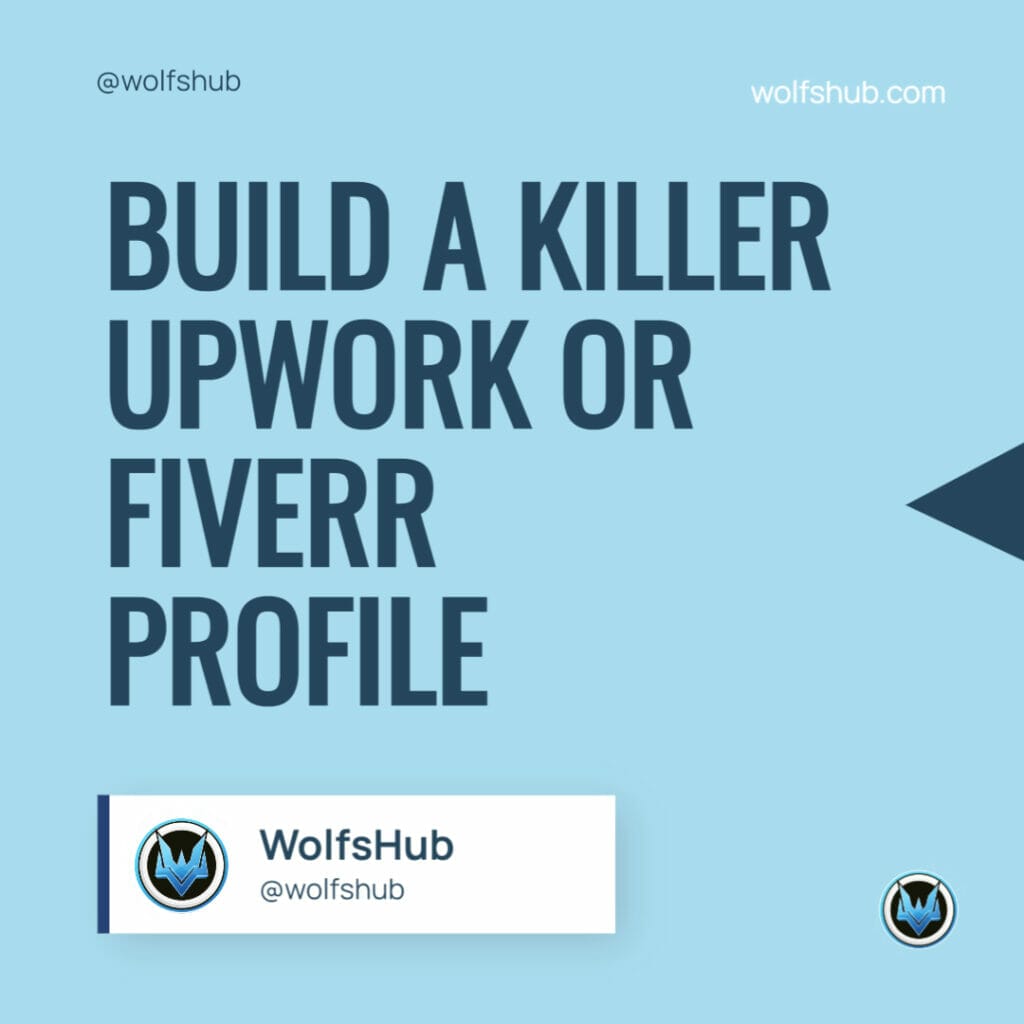 Lucky for you, we've compiled a list of tips to help you create a killer Upwork profile. From making sure your profile has the right keywords for clients to find you, to choosing the perfect cover photo, this list will show you how easy it is to stand out from the crowd when they browse through endless profiles. Here are some simple steps that will help you build a killer Upwork Profile.
To make the process easier, we recommend answering these three questions first:
What skills are you an expert in?
What type of work do you do best?
What is your experience level?
These three pieces of information will help your potential clients find you. It will also show them what type of work you excel at and give them insight into your level of expertise. By having this information ready, you'll be able to quickly input it into your profile and start getting hired right away!
keywords that are relevant to the type of work you do and also mention what skills you have that are transferable to different job descriptions.
For example, if I'm an SEO consultant, I might use "SEO Consulting Services – Technical Writer" as my title since many companies need both SEO consulting and technical writing services.
Then, make sure to upload an About Me section with information about yourself. Include what you're working on right now or looking for in terms of work opportunities or projects. And make sure to include links to any social media accounts where your work can be seen!
Finally, don't forget to add some recommendations from past clients in your work history section! This shows potential clients that people like them have had success working with you in the past and can vouch for your skills or capabilities. It doesn't hurt that this will help
But there are a few things you should absolutely avoid including on your profile, as they will only hurt your chances of securing a job.
Don't include:
Your salary requirements
A list of what you can do
Anything that might be interpreted as needy or desperate (such as "I really need work.")
Your Contact information
Any links that don't lead to a professional website or blog
All of these will make employers think twice about working with you. They're too focused on what they can get out of the job and not focused enough on whether you'd be a good match for them. Including this information will only make them see your profile as less valuable.
So, what's the best way to go about finding work on Upwork?
Well, we recommend starting by filling out your profile completely and making sure it's as keyword rich as possible. This will help you rank higher in search results and make it easier for clients to find you.
Remember, the goal of your profile is to create a professional image that portrays you as an expert in your field who can solve clients' problems.
The_Essentials_of_Creating_a_Killer_Upwork_Profile">The Essentials of Creating a Killer Upwork Profile
When creating your Upwork profile, you're going to want to keep in mind the following: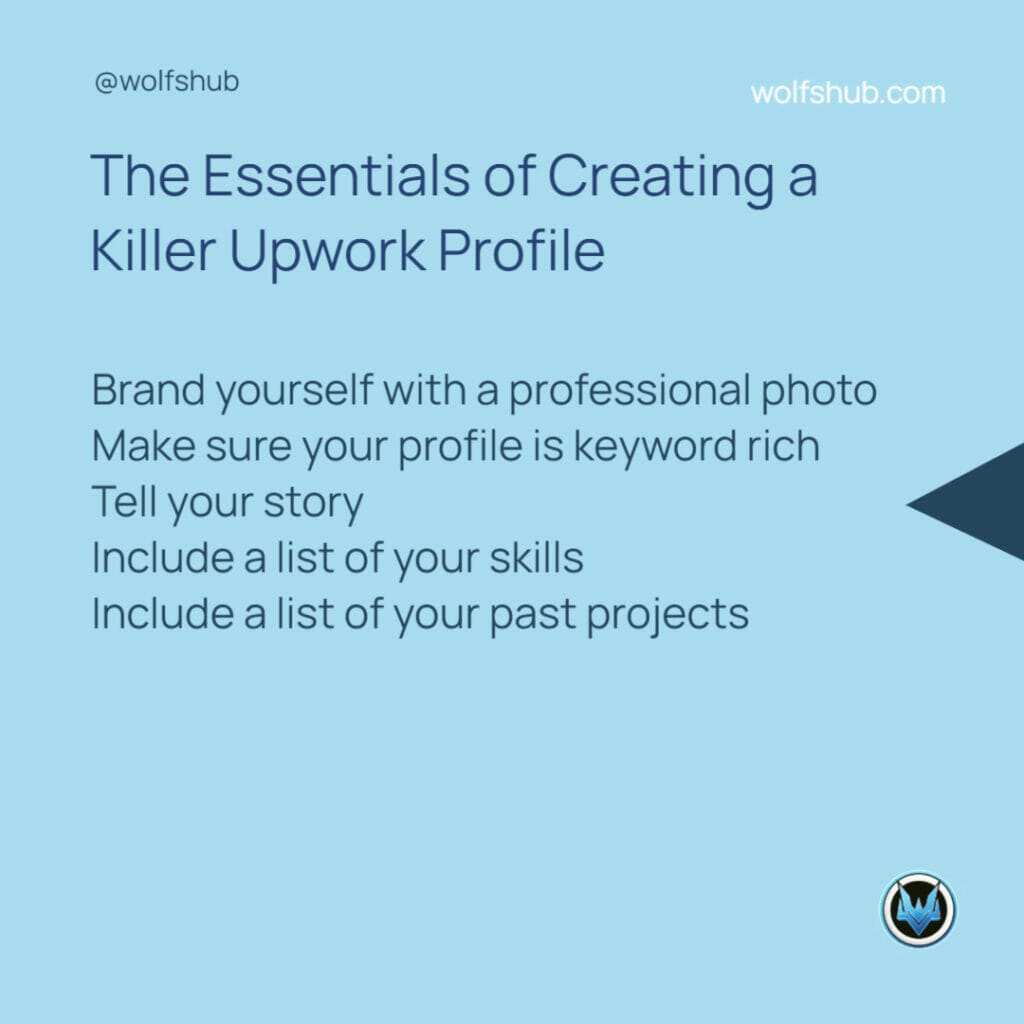 Brand yourself with a professional photo
Your photo is one of the first things potential employers will see. Show them that you're professional and put some thought into your appearance. A stylish outfit or business attire will show that you're ready to work hard. And don't forget about your hair and makeup!
Make sure your profile is keyword rich
Remember, you're making a first impression. You need to stand out from the crowd. There are plenty of other freelancers on Upwork that are looking for work just like you are. So make sure your profile stands out by including relevant keywords while still being readable and interesting.
Tell your story
Your story is what will make you stand out from the rest. Employers want to know that you have the skillset and experience to get the job done. So share a story about how you solved a problem for someone else and what the outcome was. This is the perfect way to show off your skillset and how you can be an asset to any team.
Include a list of your skills
When listing your skills, make sure to list the ones that are most relevant to the position you are applying for. You want to be as specific as possible here. Don't just list "writing" as one of your skills. Instead, list "copywriting," "blogging," and "creative writing." This will help potential clients know that you have the specific skills they are looking for.
Include a list of your past projects
This is another great way to show potential clients that you're the right fit for them. List some of your best projects and explain what you did to complete them. This will give clients a better idea of what you can do and let's them know that you're capable of following through on projects.
You also want to include any relevant work experience on this section, such as working at an advertising agency or writing press releases. This will show that you have the experience necessary for this position.
What Else Do You Need to Know About Upwork?
Upwork is a popular site for freelancers because it's pretty easy to use and has plenty of potential clients posting jobs all the time. So, if you're looking to become a digital nomad, this is a great place to start! You can find plenty of jobs that will allow you to work remotely and even find flexible job opportunities.
However, before you take the plunge and start applying to jobs on Upwork , keep in mind that it's very competitive. So if you really want to stand out from other freelancers, make sure to include these tips when creating your Upwork profile.
These are just some of the basics you will want to consider before applying for jobs on Upwork, but if you're really interested in becoming a successful freelancer on this site, then I suggest reading up on more tips and advice here.
For example, if you are a freelance writer, make sure to include "freelance writing" in your skills section. But don't stop there! Make sure to use keywords on your cover photo (e.g., "I'm an expert"). Not only will it help clients find you, but it will also show them that you know what they're looking for!
Keywords are important on every aspect of your profile. If someone is looking for a video editor, for instance, they'll be able to search through all profiles that include "video editing" in their skills section. They can then browse through all profiles with this key phrase before settling on the perfect person for the job.
It's crucial to include keywords when describing your strengths and skills so clients can easily identify with what you have to offer. Plus, using the right words will help clients search for your profile more efficiently.
Conclusion">Conclusion
If you want to be successful on Upwork, it's important that you create a profile that includes keywords and job titles in the appropriate sections. It's also crucial for your cover photo to look professional with no blurry backgrounds or poor lighting. Plus, make sure not to use stock photos so clients can easily identify what type of work you specialize in! The more time and effort you put into your Upwork profile, the better chance there is for success.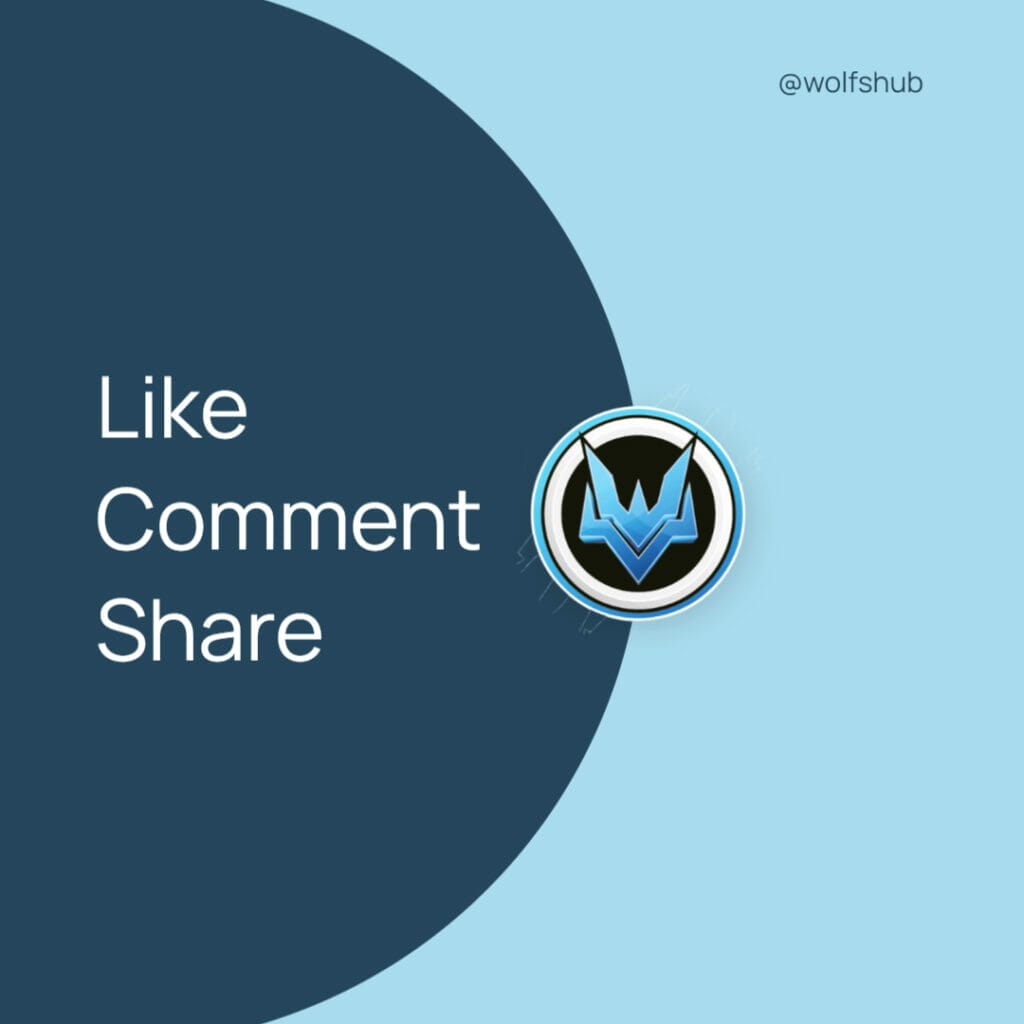 FAQ's
What is the best profile photo for a freelance designer?
Half-body photos are the best profile photo for a freelance designer. This style provides potential clients with an illustration of what you can do while also showing off your personality. You want to make sure that it is clear and crisp with no blurry backgrounds or poor lighting.
How much money can I make on Upwork?
From $5 to $100/hr
The rate varies with the task. For example, you can earn up to $30 an hour for basic virtual assistant work, but most translations are only 20-25 cents per word. You also need to factor in that Upwork makes 10% commission on top of all services completed by the worker. Here is a list of their most popular service rates:
$3/hour – Copy Makeover Service
$6-$8/hour – Graphics or Web Design
$10-$12/hour – Writing (various formats)
$16+ hourly – Translation Support
Are there pay options available when working from home?
There are many pay options available when working from home. It all depends on the type of work you are looking to get. Some people might charge by project, while others may have a monthly subscription-type service to get an always available customer base. However, most freelancers prefer to get paid by the hour because it provides more flexibility for them if they become unavailable or need extra hours one week and less the next. Really, what is offered here will depend on how much experience you have freelancing in this field.